SalesHound CRM software is designed to increase sales by helping keep your data organised.
It's highly flexible, quick and simple to use and offers all the functionality to help make running a sales department a breeze.
Contact and Sales Progress Management
Manage contact information, store conversation notes and schedule call backs and other actions.
Wide Range of Integrations
Integrates with email and VoIP telephone systems.
Flexible Reporting Tools
Create reports on progress, contacts, targets.
Call List Management
Up to date call list with scheduling and call per day.
Integrated Maps
Allows geographic grouping to enable more efficient sales targeting when organising visits.
Add-On Hand-Held System
Complete mobile view of the customer base.
From within SalesHound you can record all conversations, send e-mails, book appointments, write letters and print labels.
Our handy call list/reminder page never lets you miss a call either.
All of our products come with FREE technical support for the first 12 months, a quick-start guide and an online manual. On-site installation and training is available on request.
How It Works
Whether you're evaluating our trial version or simply want to see how our software works, the following sample screenshots will show how.
Contacts Details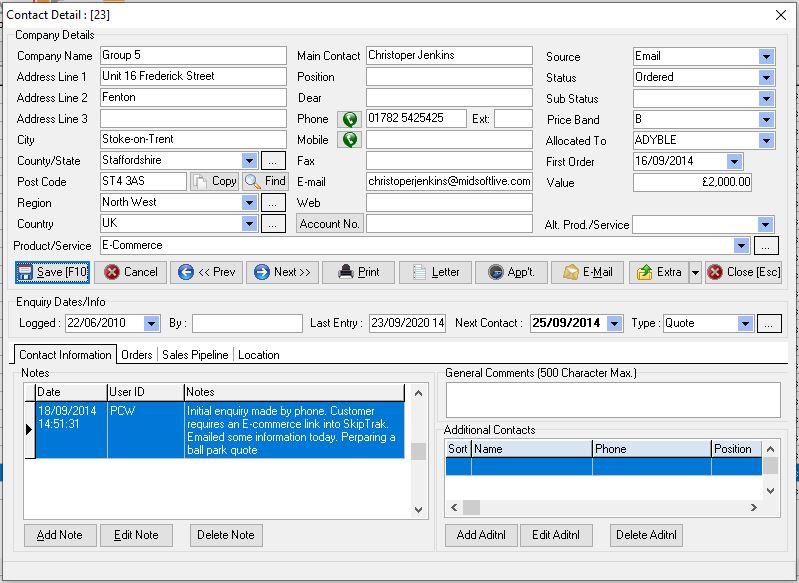 To add a new contact fill in the relevant fields for names, numbers email etc add the products that are of interest.
Add notes to record conversations and customer comments.
Clicking the "email" button allows an email to be sent via the CRM.
Contacts Summary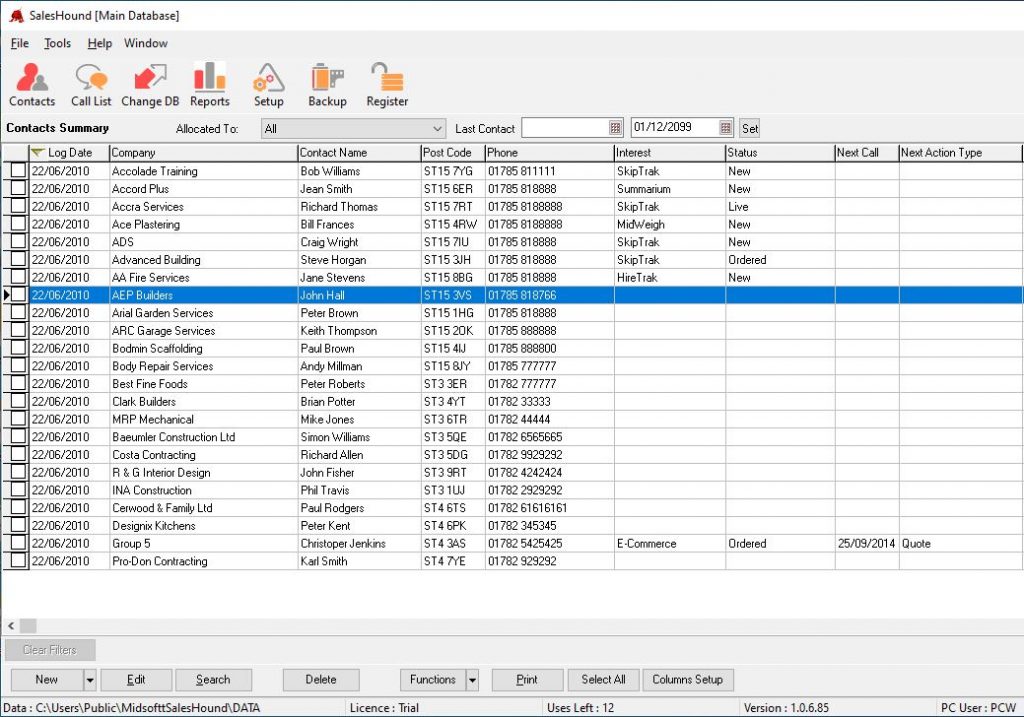 Get a 360° overview of your contacts list.
Filter contacts by product, status, region or county.
Search for an existing customer using the company name or contact name.
Reports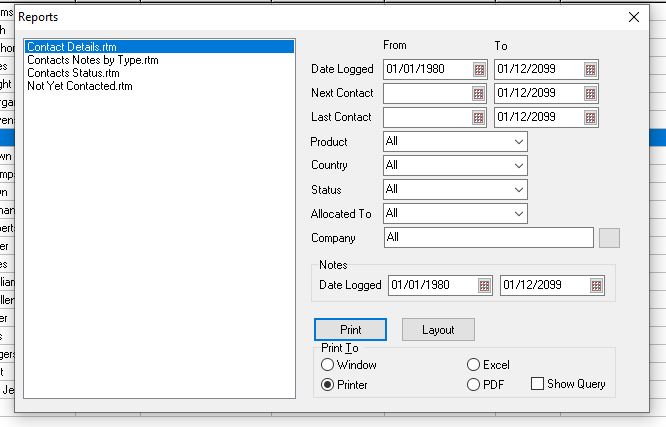 Produce printed or electronic reports using a wide range of criteria to manage and obtain sales information.
Here to Help
If you have an enquiry about any of our products or want to upgrade to a fully licensed version of our software then get in touch today.
Contact Us