Summarium Sales Order software offers a separate sales order, quotes, invoicing and stock control package.
One-Click Order Management
Manage quotes, orders and invoicing, all at the click of a mouse. With very little typing required.
Wide Range of Integrations
Share transaction details with accounting systems such as Sage and Xero and integration with Parcelforce and TNT.
Flexible Invoicing and Quote Generating
Invoice and quote printing in any format, including pre-printed, plain paper and dot matrix, along with highly flexible invoice and contract designs.
Stock Control
Fully maintainable stock management facility including multiple pricing options.
Comprehensive Reporting System
Fully customisable reporting section including readymade templates.
Post Code Lookup
Improve delivery accuracy with our postcode lookup
Summarium sales order processing software provides an easy process to convert a quote into an order, despatch note and invoice without having to retype the information.
In addition we also provide a purchase order processing software module.
All of our products come with FREE technical support for the first 12 months, a quick-start guide and an online manual. On-site installation and training is available on request.
How It Works
Whether you're evaluating our trial version or simply want to see how our software works, the following sample screenshots will show how.
Sales Order Detail Screen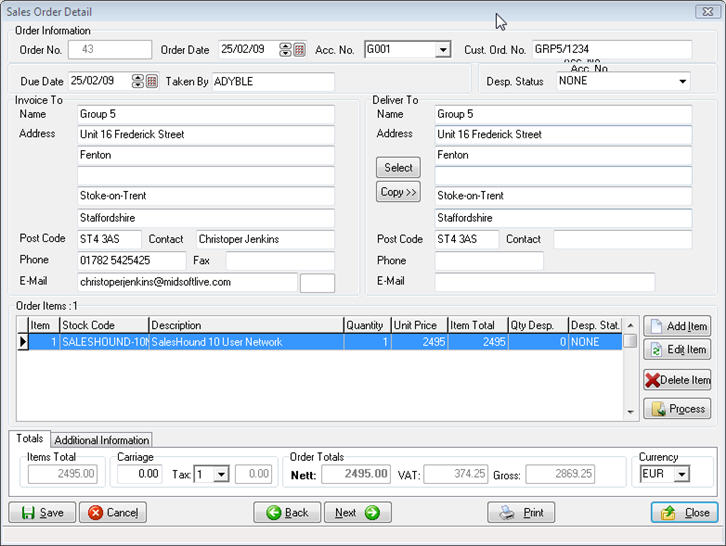 Start by entering a name or account number and Summarium will automatically populate the remaining customer details for you.
Enter your product and delivery address.
Select pricing from standard pricing, customer specific pricing or adhoc pricing.
Add any special instructions.
Print an order confirmation in any format or send via email.
Sales Order Summary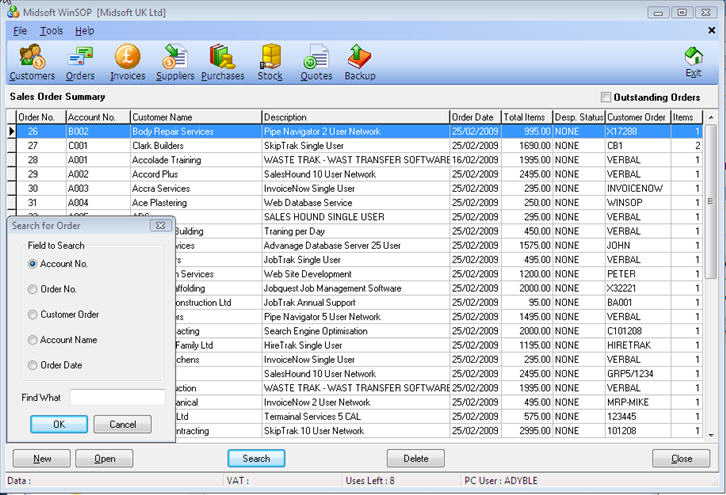 Get a 360° overview of your sales orders from a range of different perspectives.
Search for an existing order by account, product or customer name.
Filter by account manager, outstanding orders or a range of other criteria.
Products Summary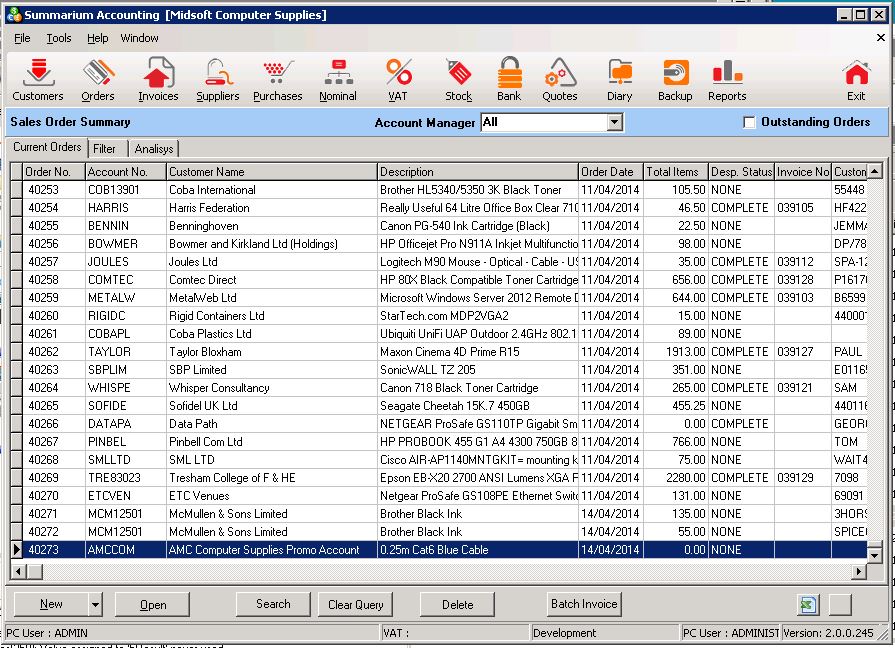 See a complete overview of your stock items.
Easily find products.
Add and edit products efficiently as well as showing stock levels for accurate stock control.
Quote Item
Produce a detailed product quote by item or free text input.
Print or email a quote directly to your customer.
Invoice Detail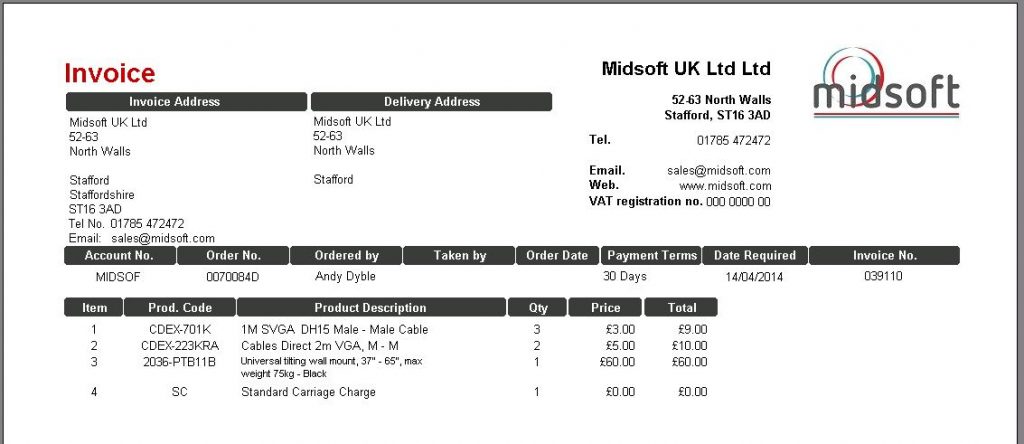 Using our extremely flexible invoicing system you can quickly create invoices individually or in batches
Print or email invoices individually or in a batch in any format
Export invoices by direct integration with Sage, Xero and QuickBooks plus a host of other account systems.
Here to Help
If you have an enquiry about any of our products or want to upgrade to a fully licensed version of our software then get in touch today.
Contact Us