BinRound makes the setup of scheduled rounds and daily deliveries easy.
One-Click Task Management
Manage bookings and schedule repeat jobs, exchanges and collections at the click of a mouse. Virtually no typing required.
Wide Range of Integrations
Share transaction details with accounting systems such as Sage, QuickBooks and Xero.
Flexible Invoicing and Ticketing
Ticket printing in any format, including pre-printed, plain paper and dot matrix, along with highly flexible invoice and ticket designs.
Postcode Lookup
Reduce late and abandoned deliveries with accurate address lookups.
Integrated Maps
Pinpoint delivery and collection locations on a map for efficient route planning and driver navigation.
Add-On Hand-Held System
Speed up the delivery process with digital delivery notes, customer signatures and real-time updates to your head office.
Built for any type of regularly collected waste such as Cardboard, General, Glass, Paper, Confidential and DMR, BinRound manages it all in one place.
All of our products come with FREE technical support for the first 12 months, a quick-start guide and an online manual. On-site installation and training is available on request.
How It Works
Whether you're evaluating our trial version or simply want to see how our software works, the following sample screenshots will show how
Customer Detail Screen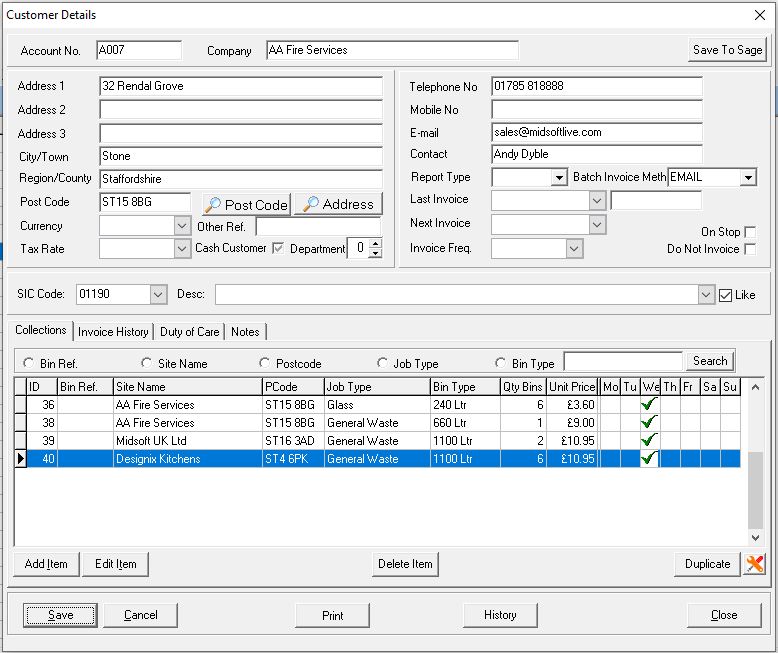 Start by entering a name and BinRound will automatically populate the remaining customer details for you.
Enter your collection address, bin size and pricing details.
Select the collection days of the week and the round.
Select pricing from standard pricing, customer specific pricing or adhoc pricing.
Add any special instructions.
Print collection notes in any format or send to your driver's phone or tablet.
Round Details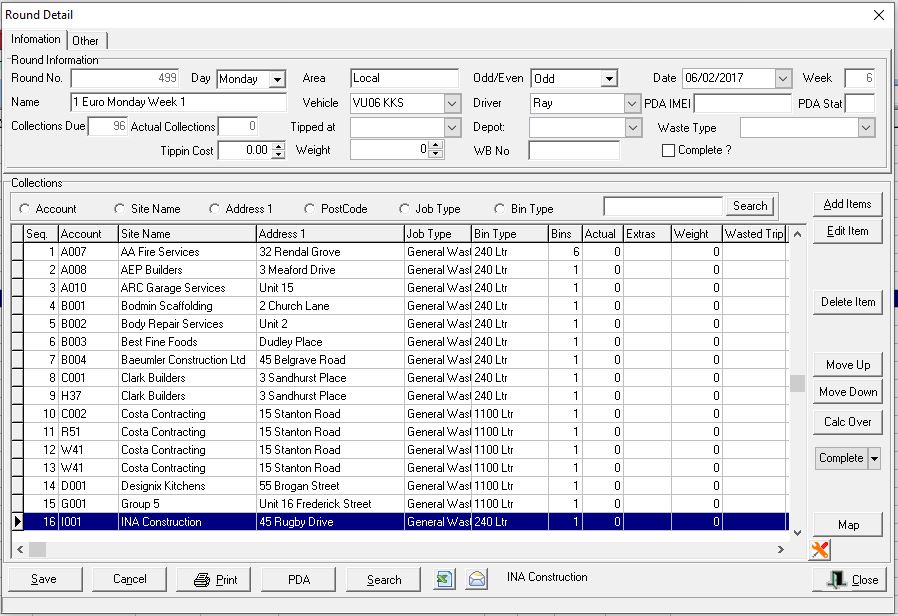 Rounds are created from customer schedules and can be re-ordered as needed to fit the most efficient routing.
Search for an existing round by job number, name, postcode or part address.
Drivers Round Sheet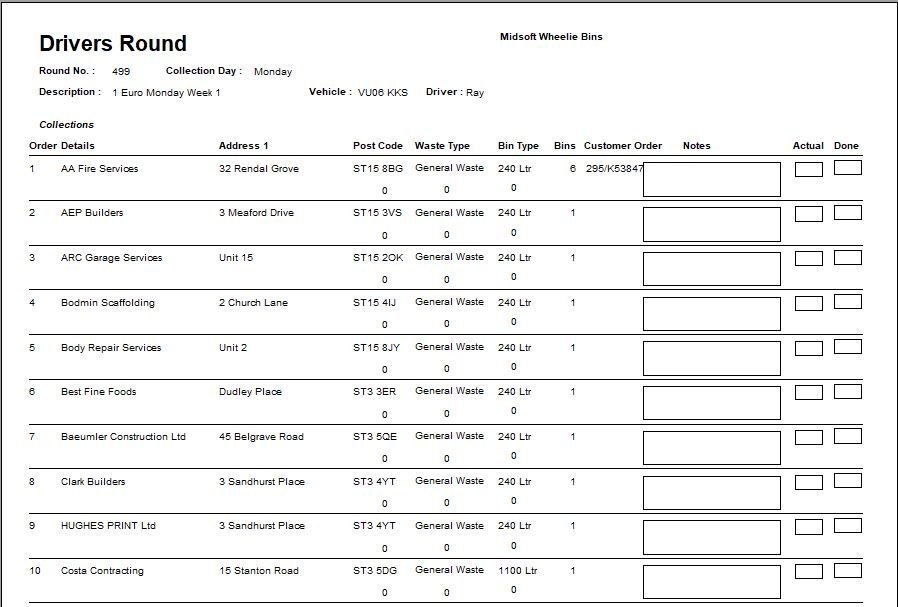 Your driver's daily schedule of work can be printed in an easy-to-understand format or sent directly to the driver's handheld device.
Invoice Detail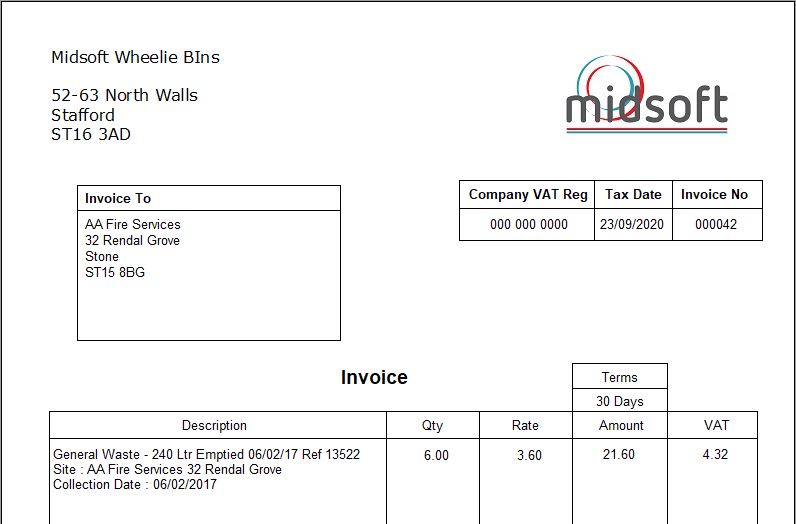 Using our extremely flexible invoicing system you can quickly create invoices individually or in batches.
Print or email invoices individually or in a batch in any format.
Export invoices by direct integration with Sage, Xero and QuickBooks plus a host of other account systems.
Here to Help
If you have an enquiry about any of our products or want to upgrade to a fully licensed version of our software then get in touch today.
Contact Us