Fleet Management Software
FleetServe software does more than just keep a database of your vehicles and plant equipment.
It's highly flexible, quick and simple to use and offers all the functionality needed to maintain your fleet of vehicles and plant.
One-Click Task Management
Manage vehicles and scheduled maintenance at the click of a mouse. With very little typing required.
Flexible Reminder System
Fully automated and configurable email and SMS reminder system to ensure requirements and service intervals are never missed.
Visual Scheduling
Calendar style colour coded visual reminder of upcoming service requirements by day, week or month.
Parts Management
Maintainable products and services database included with multiple pricing options.
Wide range of Integrations
The ability to integrate with SkipTrak, RoadTrak, HireTrak and 3rd party parts suppliers to maintain an up to date inventory.
Add-On Hand-Held System
Speed up your procedures with digital job scheduling, stock control and real-time updates to your head office.
The system is ideal for haulage and plant hire businesses where service scheduling and record keeping is required.
Using the graphics based scheduler and SMS reminders all service requirements can be managed effectively.
All of our products come with FREE technical support for the first 12 months, a quick-start guide and an online manual. On-site installation and training is available on request.
How It Works
Whether you're evaluating our trial version or simply want to see how our software works, the following sample screenshots will show how.
Vehicle Details Screen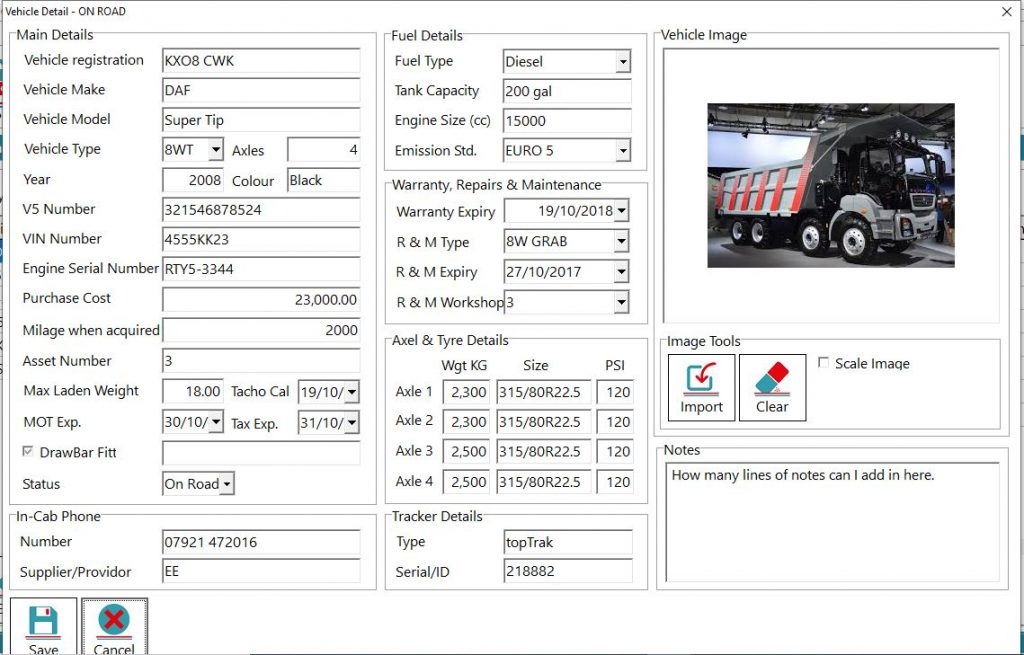 Start by entering the details of each vehicle or plant item into the database including a picture for easy identification.
Vehicle Summary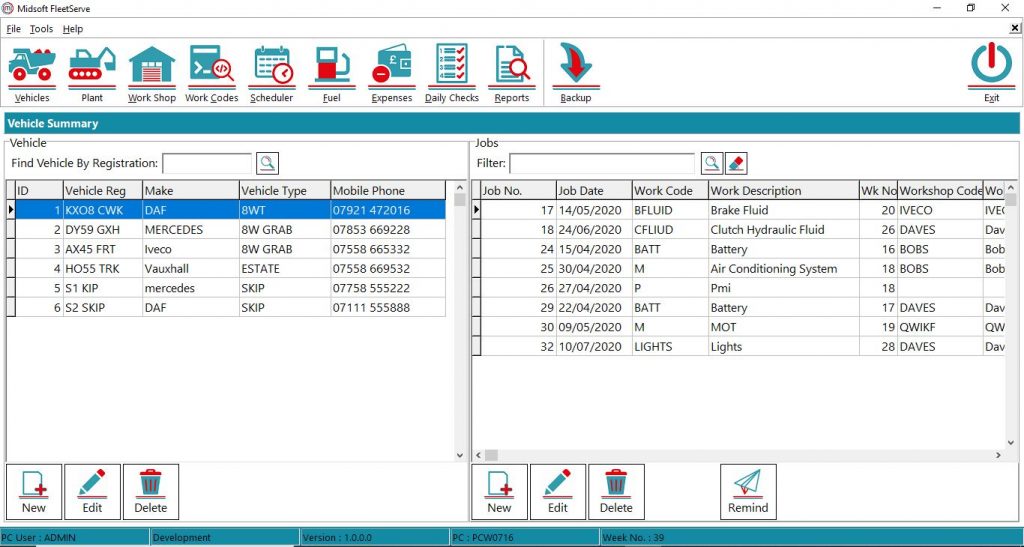 A searchable database of all vehicles within your fleet.
Scheduler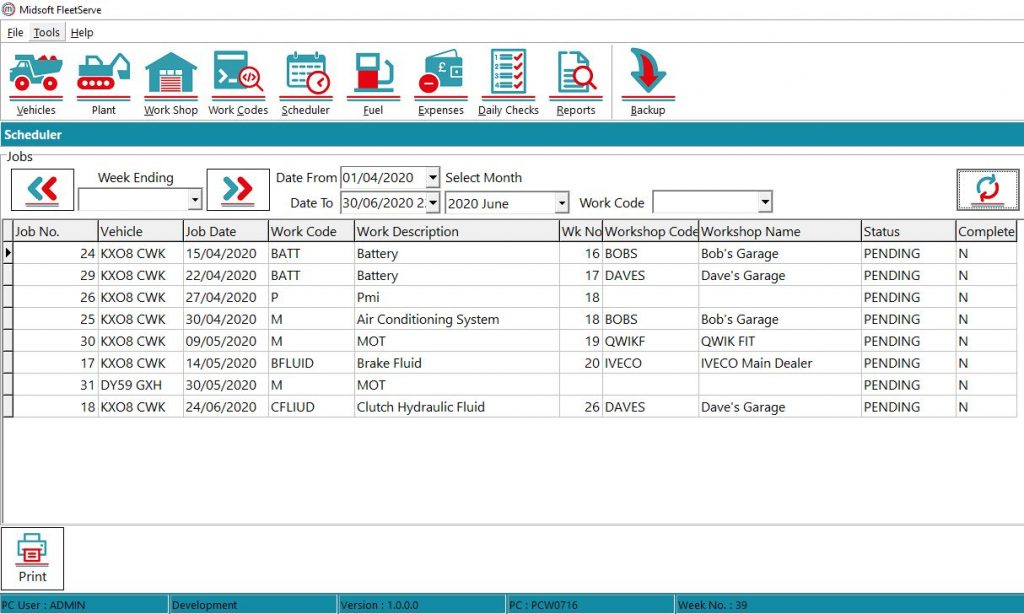 Get a 360° overview of your service and repairs from a range of different perspectives.
View your daily or weekly schedule of work in an easy-to-understand calendar-style format.
Job Details

Editable job raising screen for raising new jobs or amending existing ones.
Allocate jobs to engineers or workshops.
Set the reminder schedule and frequency.
SMS Reminder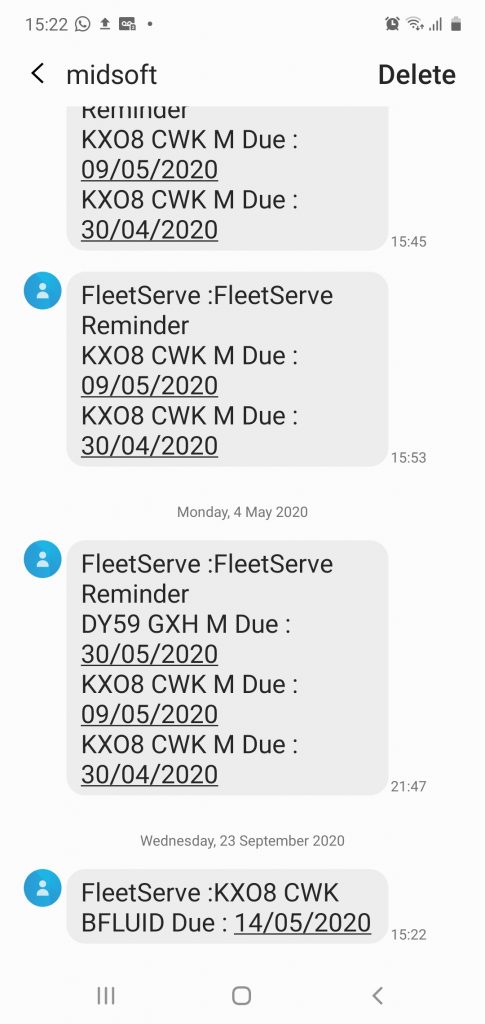 Along with email reminders FleetServe also has an automated SMS reminder for upcoming planned maintenance and servicing.
Here to Help
If you have an enquiry about any of our products or want to upgrade to a fully licensed version of our software then get in touch today.
Contact Us